I recently provisioned a new server using Vultr provider.
For a few days all is ok and no issues with the initial deployment of Strapi v4.
Just today after a quick check – the server CPU hits at 100% on the monitoring screen. as shown below: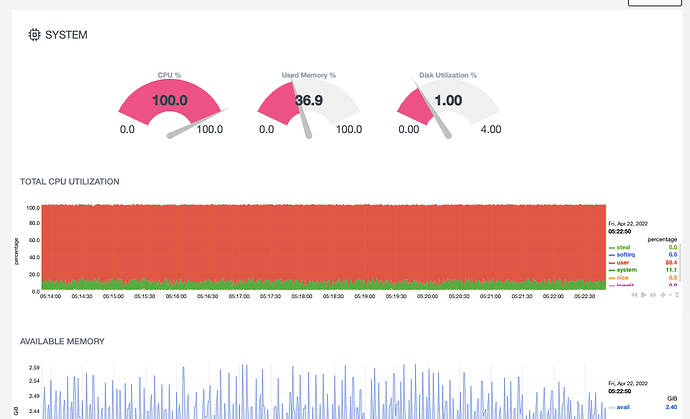 I can access Strapi v4 api and admin client just fine. however the front-end of my app shows timeouts when attampting to connect to the API of Strapi.
Please help
Carlo M\