Hello there,
once more our customer has called us because of a missing ssl certificate.
sou.de does not have a certifacte according to some browsers.
In the ssl settings inside cleavr we have this:


A certificate debugger reports this:
can't add pdf so here is a screenshot with most important info i think: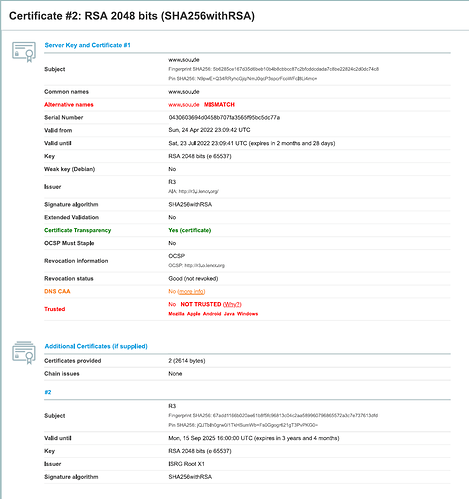 It seems the first domain is not respected when applying a certificate. Any idea on this?
Sebastian
EDIT: I'm not renewing the certifcate from inside cleavr for you to be able to debug this matter.
I'd be very happy if you could look into this fast as the customer is obviously not happy with this.