It seems SSL topics are haunting me.
As you can see the ssl certificate is not valid anymore: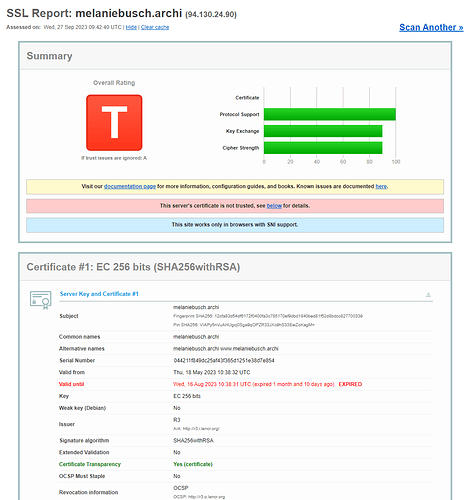 But inside Cleavr it says it's active:


Until i hit check validity:


Isn't the default to autorefresh the certificate?
The reason is probably the redirect for this domain:


Any way to ensure the autorefresh works besides the redirect?
Appreciate any help!
EDIT: I wonder why it was valid from May until August when the redirect was present on May already.
EDIT 2: Yeah, i removed the redirect and reapplying the ssl certificate worked. I still need some automation for this. Appreciate your help!