Server provisioning and management.
Guys. I opened another topic earlier about monitoring systems.
This is another issue. The system has an NGINX issue. I tried to re-install the server and tried again. But the same issue again and again. Please help me to fix this.
I have lots of servers. But this new server faces this issue. It's urgent.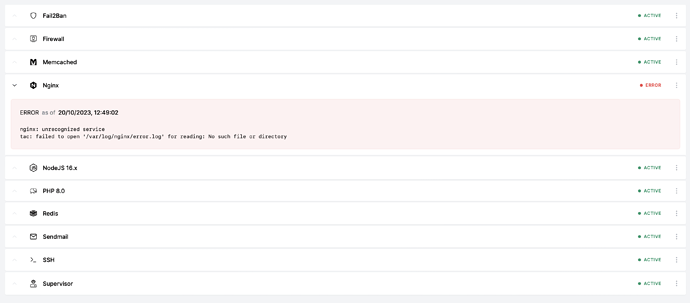 And it's better if we can have a way to contact you guys directly, I mean live chat or anything on the site, for pro users.