With the new Cleavr Load Balancer feature, you can provision and configure a load balancer on a server size and plan of your choosing.
Many of the VPS providers have a Load Balancer plan, but they tend to be more expensive than what you'd need.
Digital Ocean
Digital Ocean seems to steer you towards their $30 / Month plan as their $10 / Month option describes a website that probably wouldn't need a load balancer and at most might benefit from a more performant droplet.


Cloudflare
Cloudflare has better base pricing compared to DO that starts at $5 / Month for distribution across two servers. From there, they promote a ping service, at additional costs, to check if server is accessible and will route accordingly.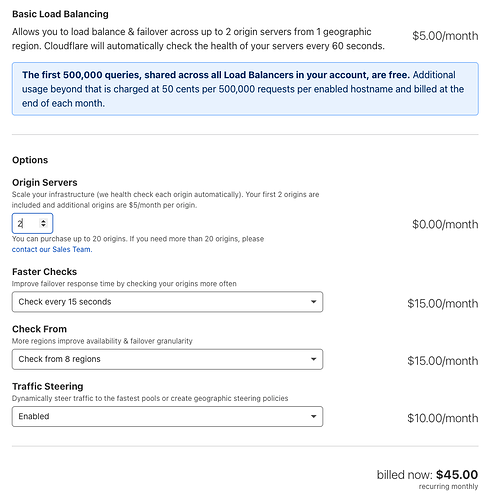 Want to give new load balancer a try?