Greetings,
I have a problem with my Projects where i use Yarn. it somehow give allways this error: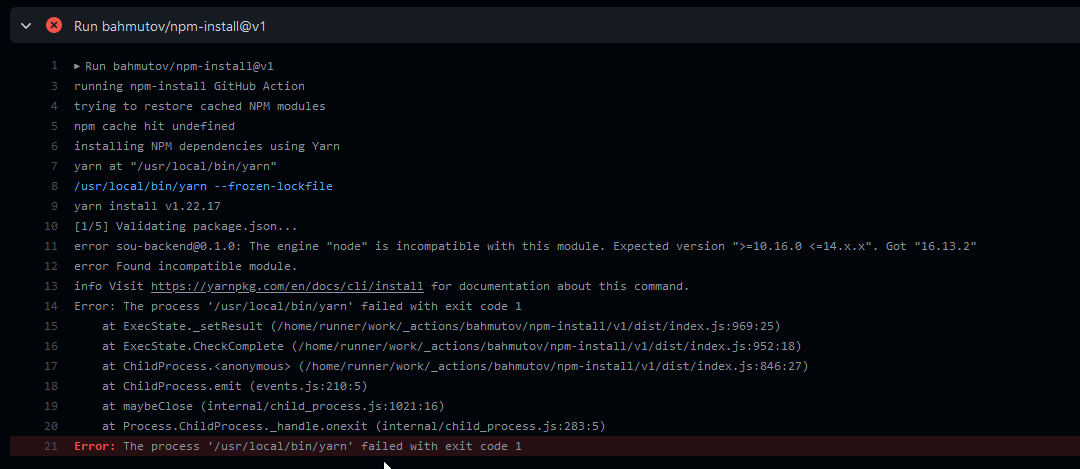 Does this correlate with this line:
      - uses: bahmutov/npm-install@v1

Your deployment script can see if it's a NPM or Yarn Project. But from what i gathered this one does not play nicely with yarn.
Thanks if you can give a hint. I think your automatic deployment made me a little bit to easy around this stuff.
thanks a lot