Hi guys,
Maybe I'm behind in all new features but I just wonder if I can achieve this kind of backup directly in Cleavr?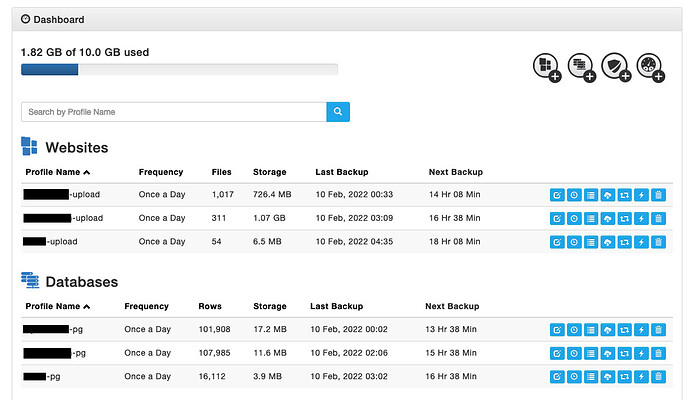 All my codes are protected in GitHub but what I want to secure is my customers changes in the DB and all files they upload.
I know we have had this discussion before but I would gladly pay extra to be able to have this functionality in Cleavr.
Trying to read more about Backups i get a broken link: https://docs.cleavr.io/providers/#backup-profiles
The link is working fine if i click on Add new backup profile but what i can see its just a raw copying to some space and sure this will protect my customers uploaded files but the abillity to backup the DB with all rollback functionality would be really nice.
Have a nice day.