Weirdest thing… and I cant seem to figure it out…would love some assistance!
I'm using Laravel/Livewire… and a "framework" built on top of Livewire, which is called filament.
Docs
Everything is working fine locally, and I've also had this app deployed on a server outside of Cleavr and it worked fine… so I'm guessing that this has something to do with the symlinking that Cleavr sets during deployment.
The issue is:
when I hit the url of my /login page, I'm getting 404 not found errors for the assets that filament requires…which are being served from a vendor controller that Filament provides. Here is the controller logic:
AssetController
The vendor route definition:
routes/web.php
And my dev tools:


The strange part is, if I copy and paste the exact link (im getting a 404 from) into my browser, then hit that same exact url, the file/content pops right up: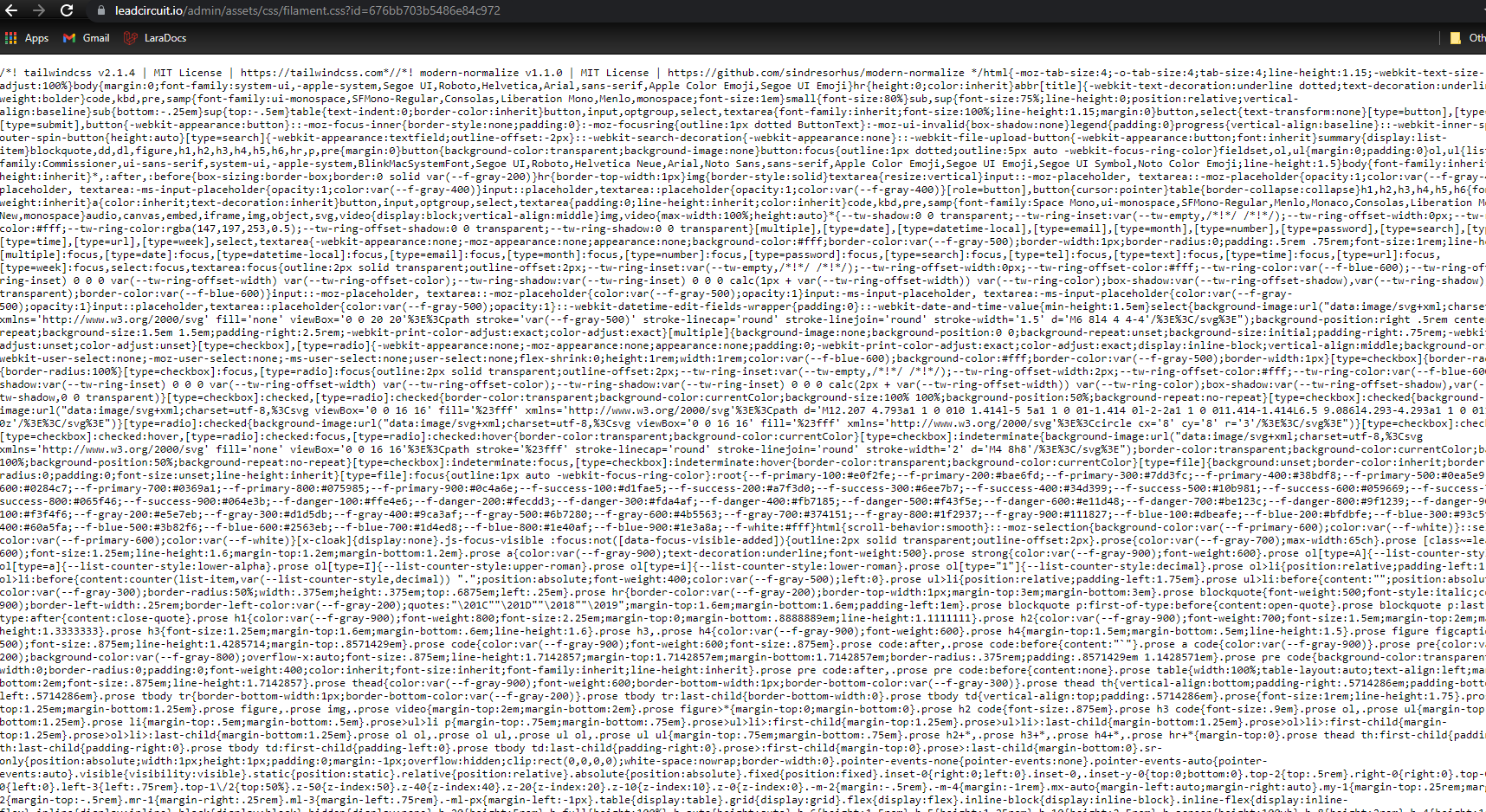 I've tried using npm run dev, npm run production… neither worked.
I've cleared out every artisan option there is
I've turned off by browser caching
I've turned off cloudflare caching
I tried publishing my vendor assets (and subsequently copying them into my root storage folder)
… ??
been at this for hours… no clue… thanks in advance guys