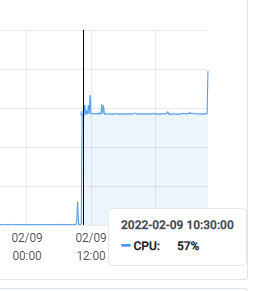 The CPU usage at 10AM yesterday went from 0% to a stuck 57%, this happened when I pushed a version of Directus to the server at 10:15AM.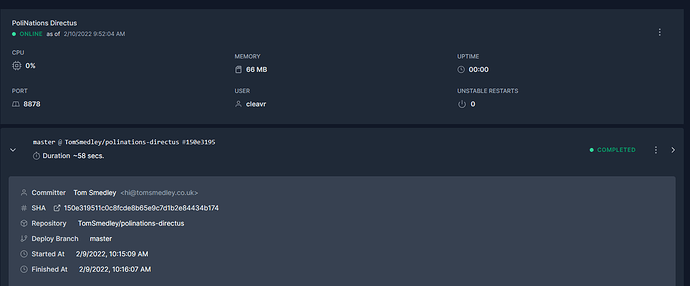 I've noticed the uptime is also stuck at 00:00. Now the server is stuck on generating app:


The client is wanting to go live with their website today so this is causing some stress.